You own a domain name at WordPress.com and want to point it to your hosting with us ?
Please note that is possible, however you should note that WordPress.com only allows you to point your domain name with www.
Thus, www.yourdomain.com will point to our servers, but yourdomain.com will point to WordPress.com (see the solution "domain name transfer" to remedy this).
You can therefore follow the two options proposed below: point your domain name, or transfer it beforehand to another registrar (a company that manages domain names).
Once one of the two solutions below has been performed, you need to modify all your URLs so that your site is displayed correctly, using your domain name rather than the temporary WPScale URL.
For this, you can use the following article, which explains the use of DBSR Master: Change your links easily with DBSR-Master.
Also, we advise you then go to your WordPress administration in Settings => Permalinks, to check the configuration, and save the settings of the page, even if everything seems correct already, to avoid having errors of inaccessible pages on your site.
Point the domain name to WPScale
As stated above, WordPress.com only allows the pointing of your domain name including www; your domain name without www will always point to WordPress.com (see below for a solution to this: Transfer domain name).
Log in to your WordPress.com account and click on "My sites".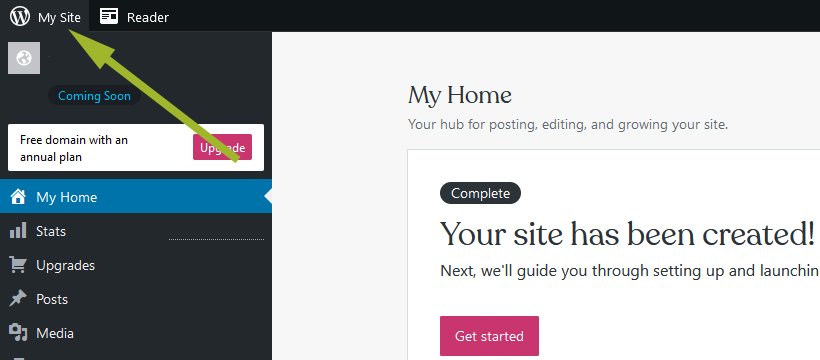 Click on "Domains" to manage your domain name.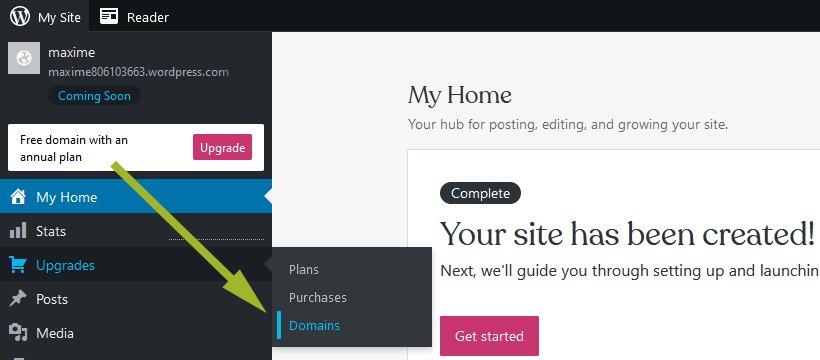 You will now see your temporary WordPress.com address and your domain name. Click on the block containing your domain name.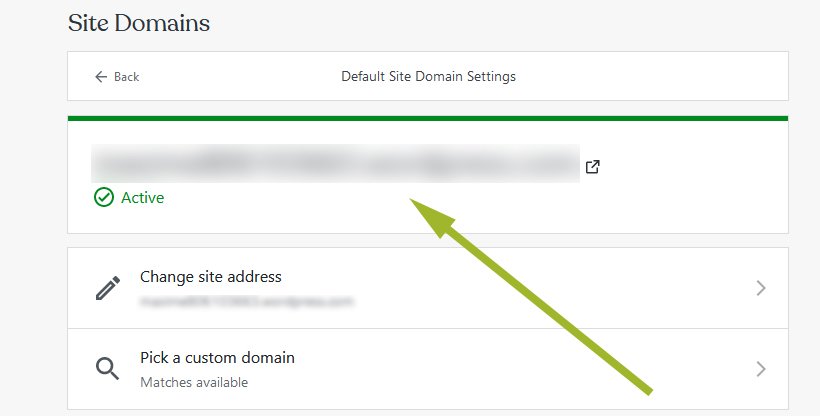 To change the DNS zone, you now have to click on "DNS registration".
You will arrive on the page containing all your DNS records. Click on the blue button at the bottom to add the www record which will allow us to point your domain with www to our servers.

Choose entry type "A", enter www and the IP address of the server on which you're hosted.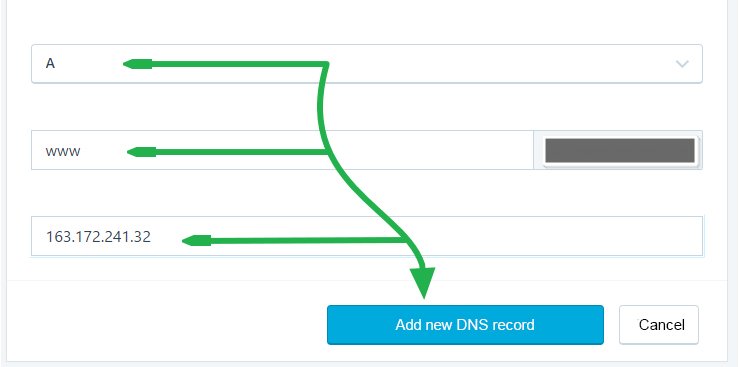 Transfer domain name
As stated at the beginning of this article, it's only possible to point your domain name with www to our servers, not without www.
The solution to correct this is to transfer your domain name to another registrar, like BookMyName, or other.
To do this, you first need to ask WordPress.com support to disable protection for your domain name and provide you with the transfer code, called "EPP code" or "auth code", as you'll need it to complete the transfer.
Then go to BookMyName, create an account and make the transfer request. (This is a paid procedure, usually the same price as the purchase of the domain name).
A few days later, the transfer will have been made and you only have to have your domain name point to our servers by following our next article: https://www.wpscale.com/docs/your-first-steps-with-wpscale/dns-change/#process-bookmyname.
Attention: a recently purchased domain name cannot be transferred; it must be at least 60 days old.
So you can either wait or buy another domain name that looks like it or with a different extension: .com, .net, .fr etc.
Opt for our DNS change service !