1. ROLLBACK - WHAT'S THAT ?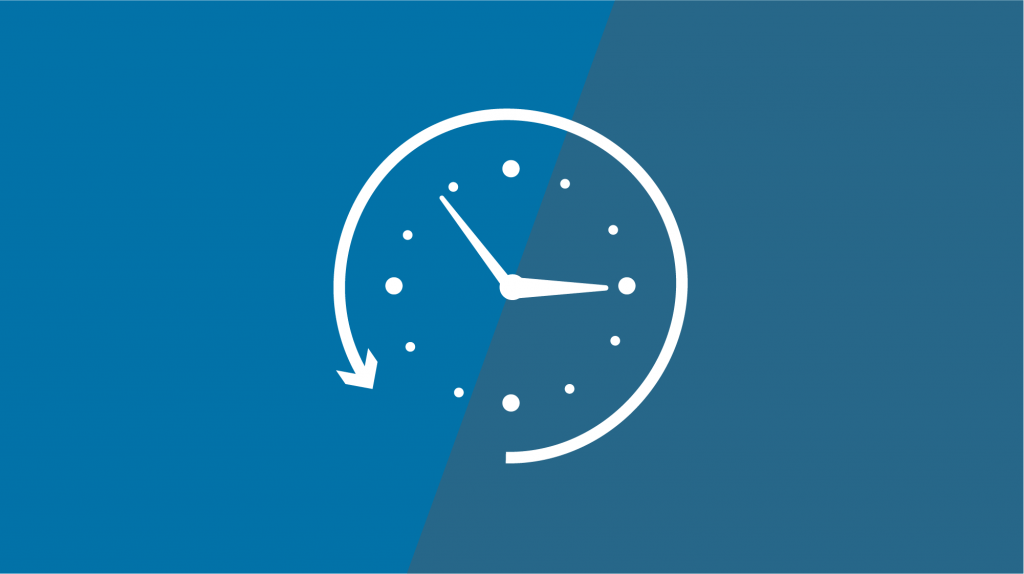 This function (coming from the WP Roll Back plugin) lets you very easily go back to different plugin versions on all WPScale client sites. In case of a problem following a plugin update, you can go back in just a few clicks.
1.1 HOW DO I RETURN TO A PREVIOUS VERSION ?
Go to your installed plugins then click on the blue "Back" link:

Choose the version you wish to go back to and then click on the "Back" button :

A warning message appears and asks you to confirm your choice of version, then click on the "Back" button.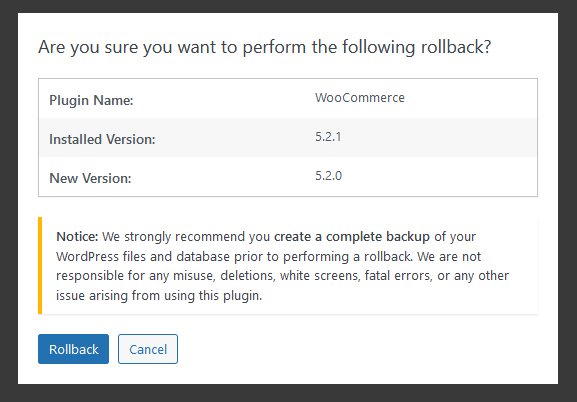 And there you have it - the previous version (2.6.6) of the "Elementor" plugin has overwritten version 2.6.7.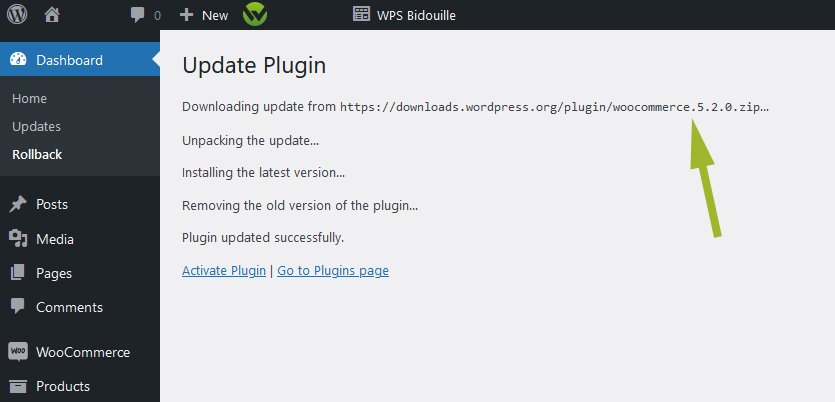 Note that for those who use the auto update available in "Settings >> Auto Updates", you need to uncheck the plugin concerned before going back to a previous version, otherwise it will update automatically.