To improve the search engine optimization of your site on search engines, it's recommended that you create and add a sitemap to your WordPress, especially if you have a website containing lots of pages. Here's how to create one and save it to your Google Account:
What is a sitemap ?
A sitemap is a file that lists all the URLs of your website, and will therefore tell search engines which pages to visit and list.
How do you create a sitemap ?
To create a sitemap, you can simply use the option built into the famous plugin Yoast SEO. By activating the option, the sitemap is created directly.

Otherwise, you can, for example, use the following plugin which also works very well: Google XML Sitemaps. Attention: If you wish to use the Google XML Sitemaps plugin, you must contact us so that we can activate the rewriting rules specific to this plugin.
How to register it on Google ?
You must first register your website on Google Search Console using the red "Add property" button. Then you need to confirm that you're the owner of this domain name. For this, you can follow our dedicated article: Validate ownership of your domain name for Google. Once these steps have been completed, you can click on your domain name to access the Google Search Console tools.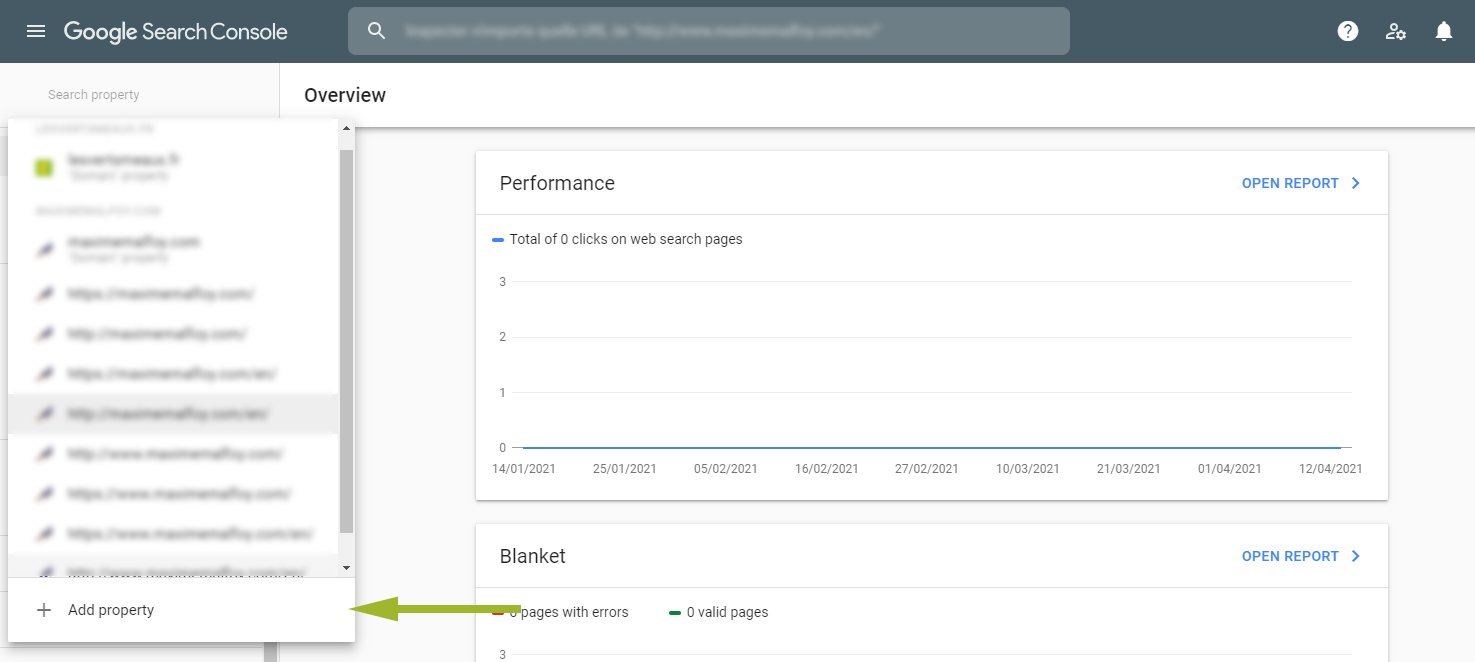 Then click on the "Sitemaps" button to add the sitemap of your website. Fill in the field to add the address of your sitemap, then click on the "Send" button.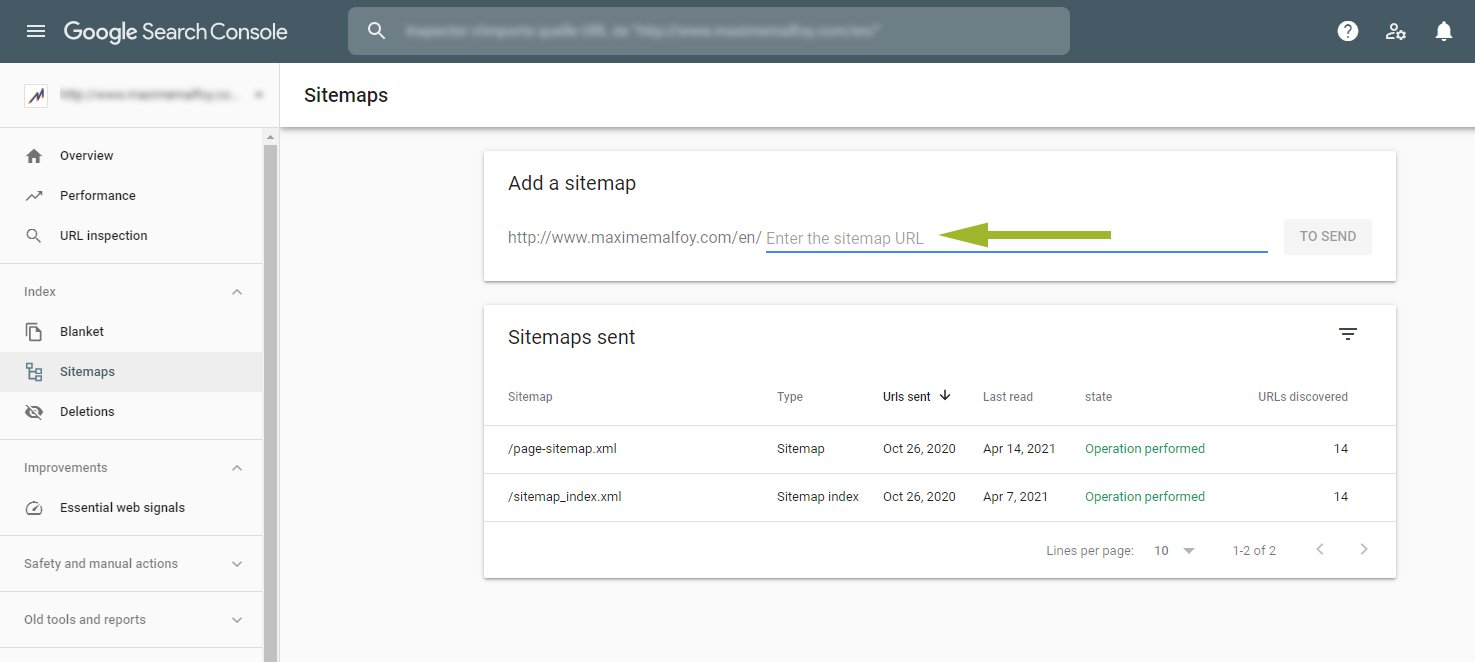 Your sitemap is now registered on your Google account and will be visited soon. To further help search engines find your sitemap, you can indicate its path in a robots.txt file. To do this, connect via FTP to your WordPress to find or create the robots.txt file. If it doesn't exist, you can use the following article to learn how to connect via FTP : Managing your FTP. Once the robots.txt file is found or created, edit it to add the following code: Sitemap: http://www.my-domain.fr/sitemap.xml Replace "my-domain" with your own domain, and you're done :)