Maybe you need to send newsletters to your subscribers, but don't know how to do it properly ?
In this article, you will see what options are available to you for this with WPScale !
First of all, you should know that we don't allow the use of PHPMail on our servers, so you must always use an external email server !
We prohibit this to prevent you from having problems with your emails, such as your emails going into spam, because of the blacklisting of the IP address of our servers on the various detection and listing services of servers performing spam such as Spamhaus, SpamCop, Sorbs, and many others.
How to do it ?
To start, you have to use an external service to send your emails. They're not free, but usually offer a free service which is sufficient for most websites:
These are the three best known services that offer a very useful free option !
To be able to send emails via these external services, you must first install the WP Mail SMTP plugin : https://wordpress.org/plugins/wp-mail-smtp/.
Once installed and activated, you have to enter all the necessary information, provided by the chosen external email service, in the plugin settings.
Now, all your emails can leave without problems from your WordPress on our servers !
But that doesn't explain how to create and send a newsletter, of course. Fortunately, the three services mentioned above have a dedicated plugin to help you create a complete newsletter system on your site !
If you want to install a plugin allowing you to easily retrieve the email address of your visitors to send them newsletters later, here at WPScale, we also offer the Bloom plugin from Elegant Themes, for free !
There are simpler solutions !
The solutions mentioned above are interesting, however you must first have an account on the third-party service, then use the plugin.
Rest assured, there are simpler solutions !
One of these solutions (the one we recommend) is called JackMail.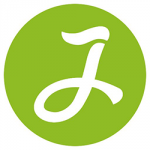 Jackmail is a recent but very powerful and promising solution.
You don't have to worry about the deliverability of your emails as they use the servers of the famous "Sarbacane".
What's more, it has a free offer, which lets you send 1,000 emails per month !
Some of the options it offers are as follows:
---
There's another very well-known yet interesting tool: MailPoet

Unlike JackMail, MailPoet is not used on its own; you must always couple it with an external email service as well to be able to use it ! (See above, MailJet, MailChimp, SendinBlue...).