With version 3 of the console, a new feature is available. This option is a "Reset WordPress" button allowing you to reset your site.
Indeed, instead of deleting and recreating a WordPress, you can do a RESET. In this way, you will keep your plugins, themes and other settings but with a brand new WordPress. This feature is available in the WordPress tab of your console.
First, you need to log in to your console and click on "Manage your WordPress".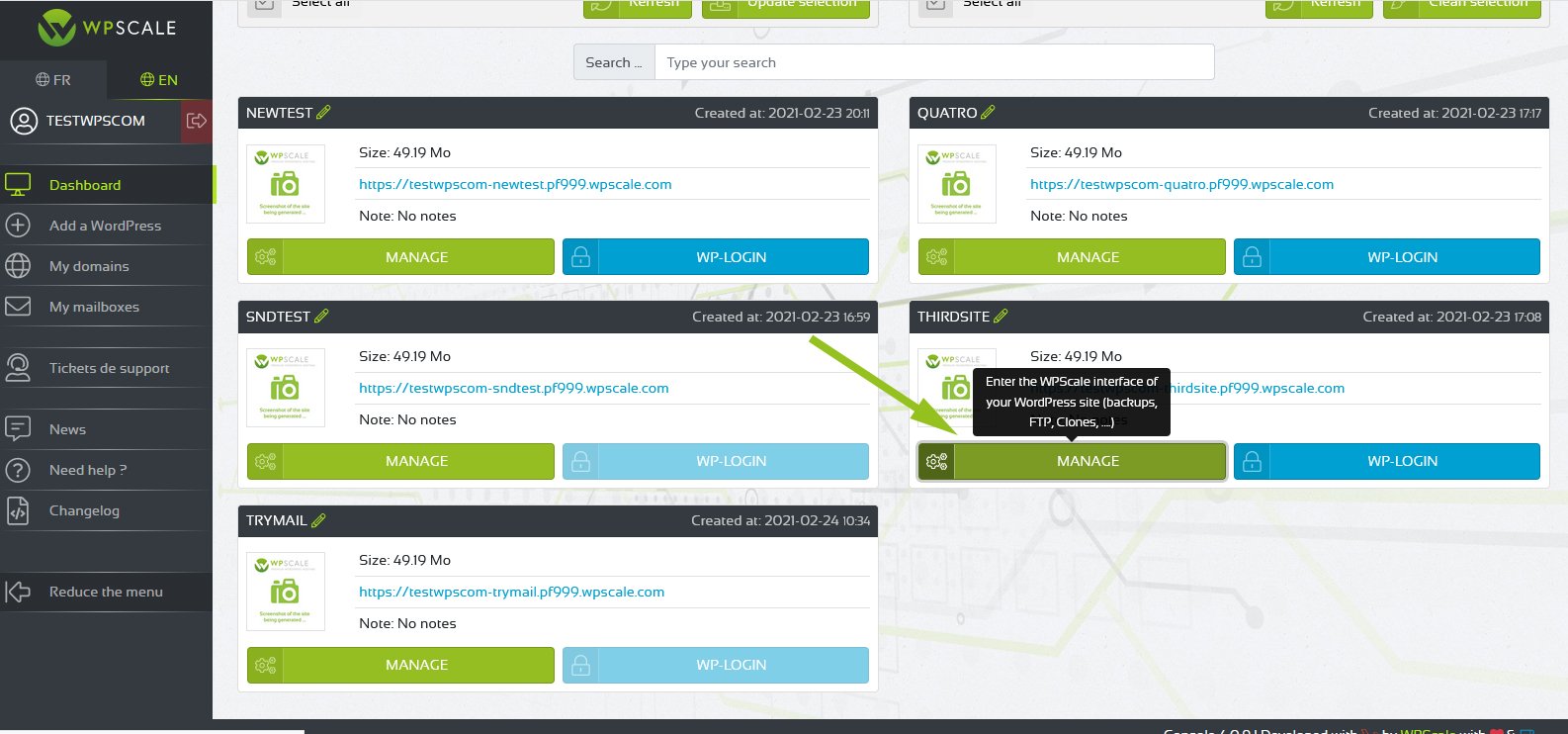 In the WordPress tab, you'll find the "Reset WordPress" option. Via this button, all your articles as well as your pages, images and database will be emptied. On the other hand, your plugins, themes and other settings will be kept.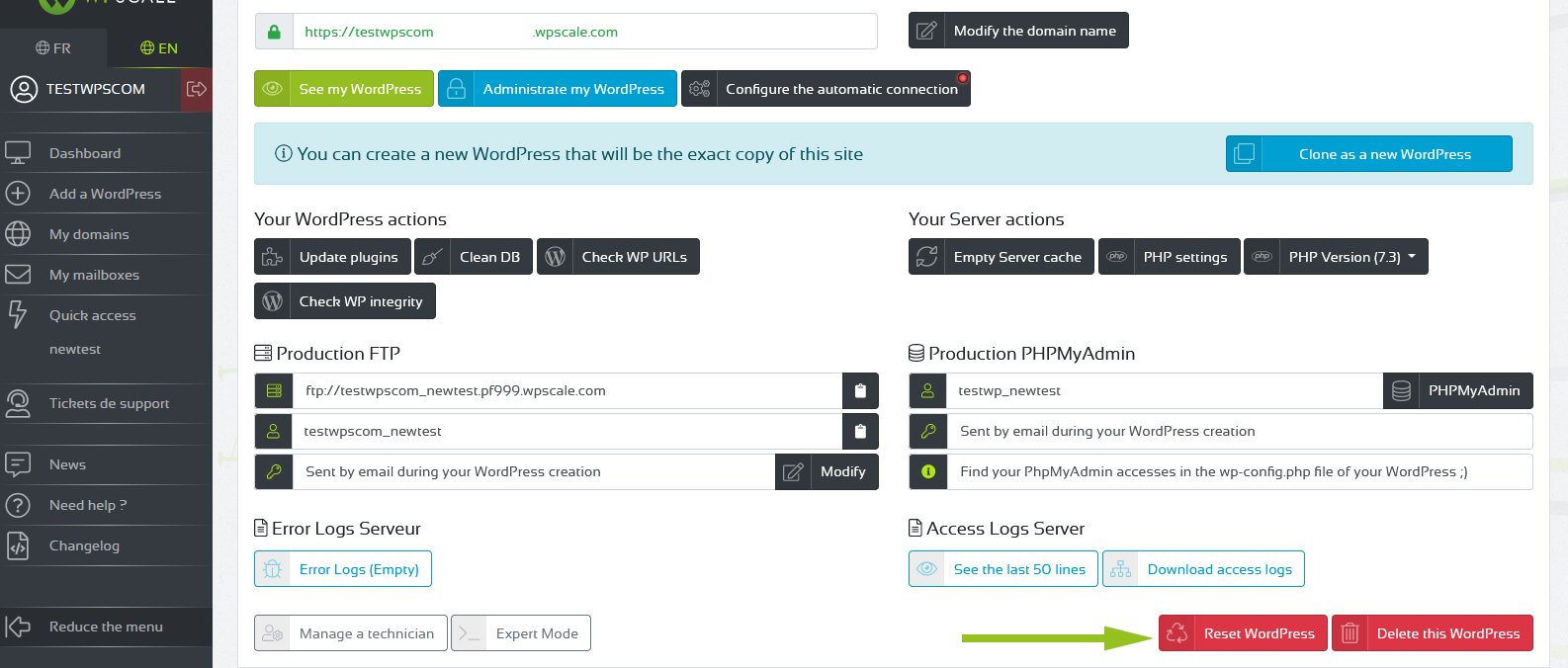 By clicking on the button, a dialog box appears on your screen. You must enter in capitals the word RESET to reset your WordPress.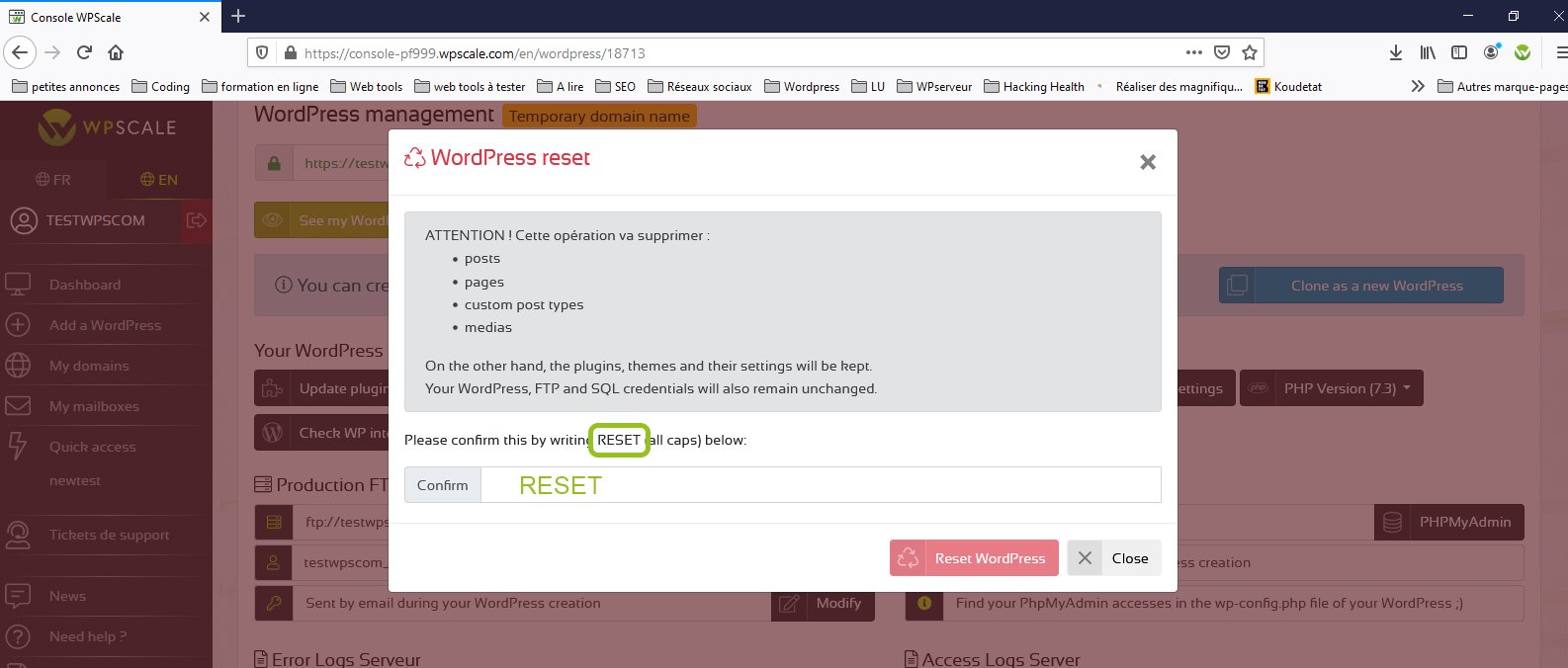 With this reset, your backups and clone will always be present.