The WPScale console provides access to the folders and files of your WordPress website. This internal FTP access is useful to quickly get them without owning a software like Filezilla.
From your WordPress manager, click on the "FTP Access" button: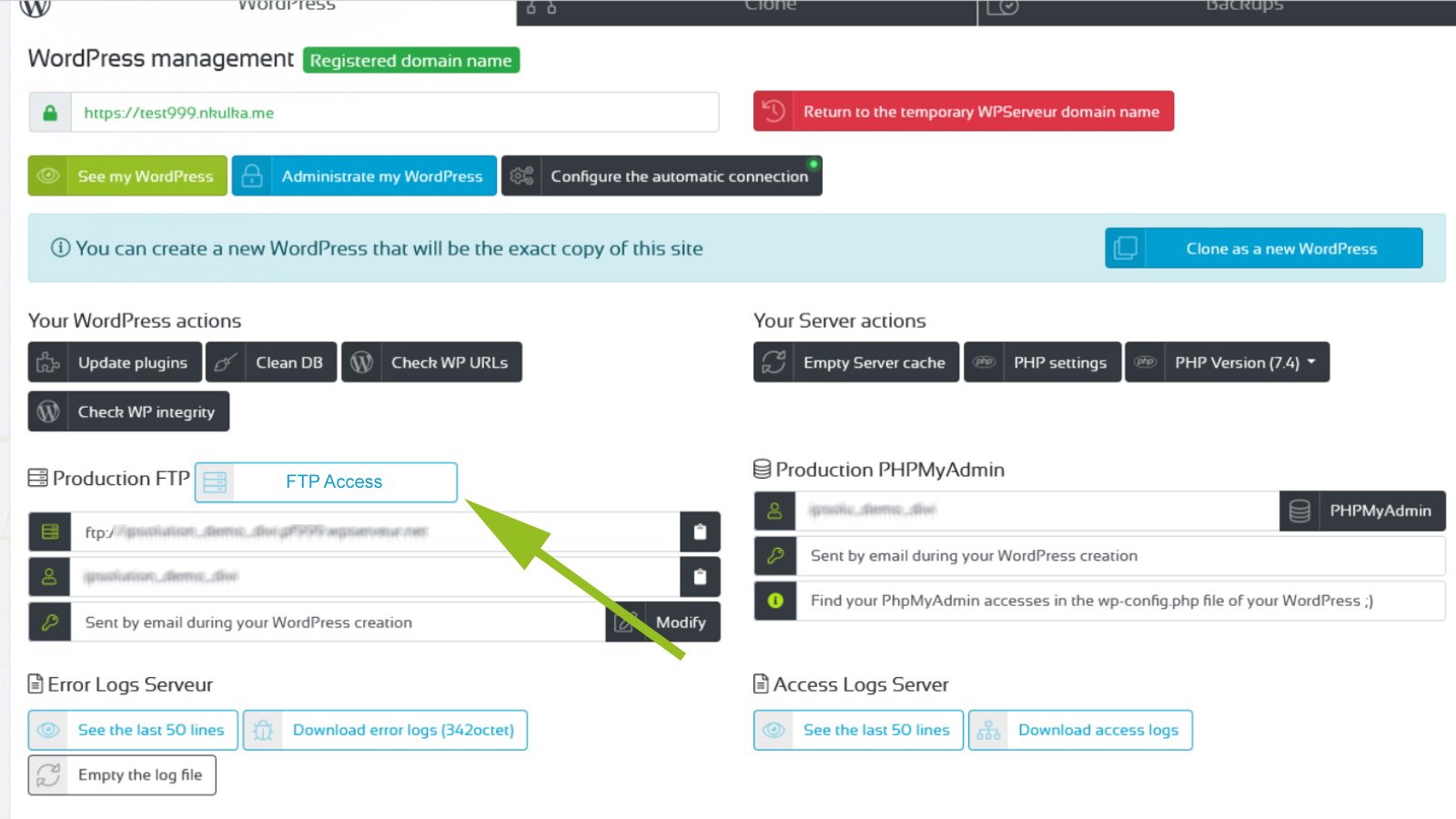 A popup opens. Enter the password you received by email when you created your WordPress.

The file manager opens: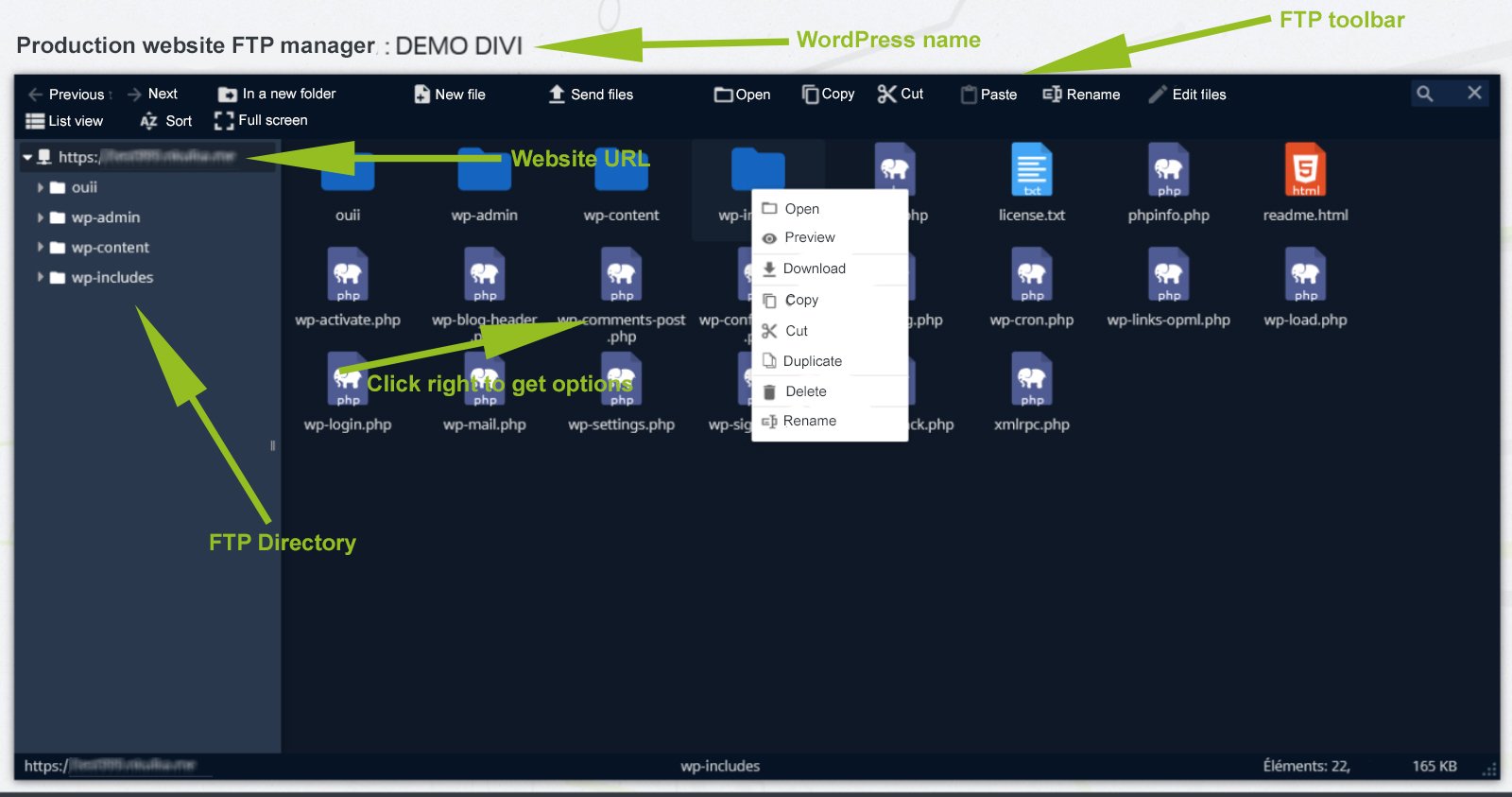 Choose a file and edit it. Save the file using options provided.