To delete your WordPress, it's a simple action but be careful - it's irreversible ! Deleting one of your WordPress files will also delete its clone and backups.
Removing your WordPress from the WPScale environment
Go to your WPScale console and click on the "Manage" button.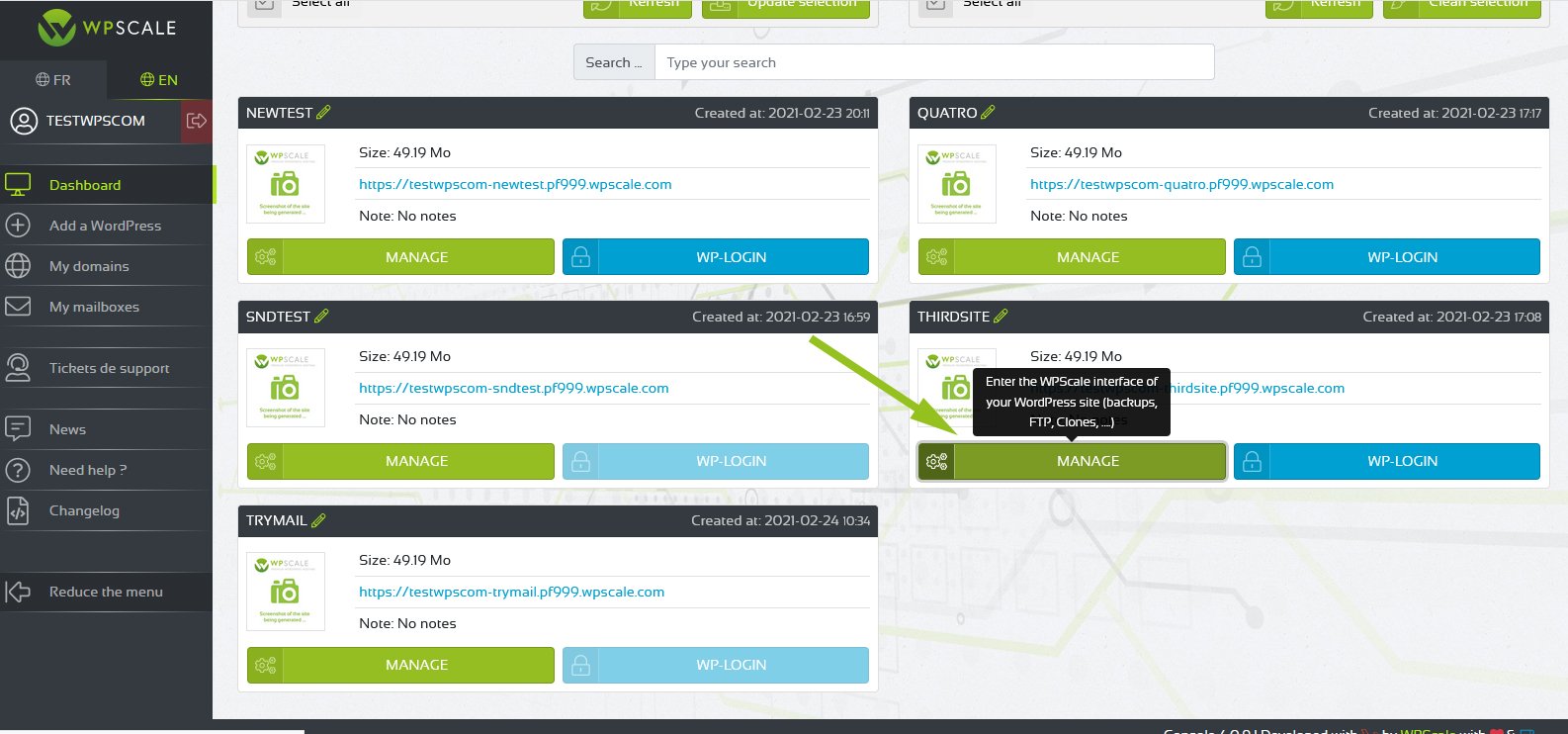 Then, on the right of the page, you'll see a red button to erase your WordPress.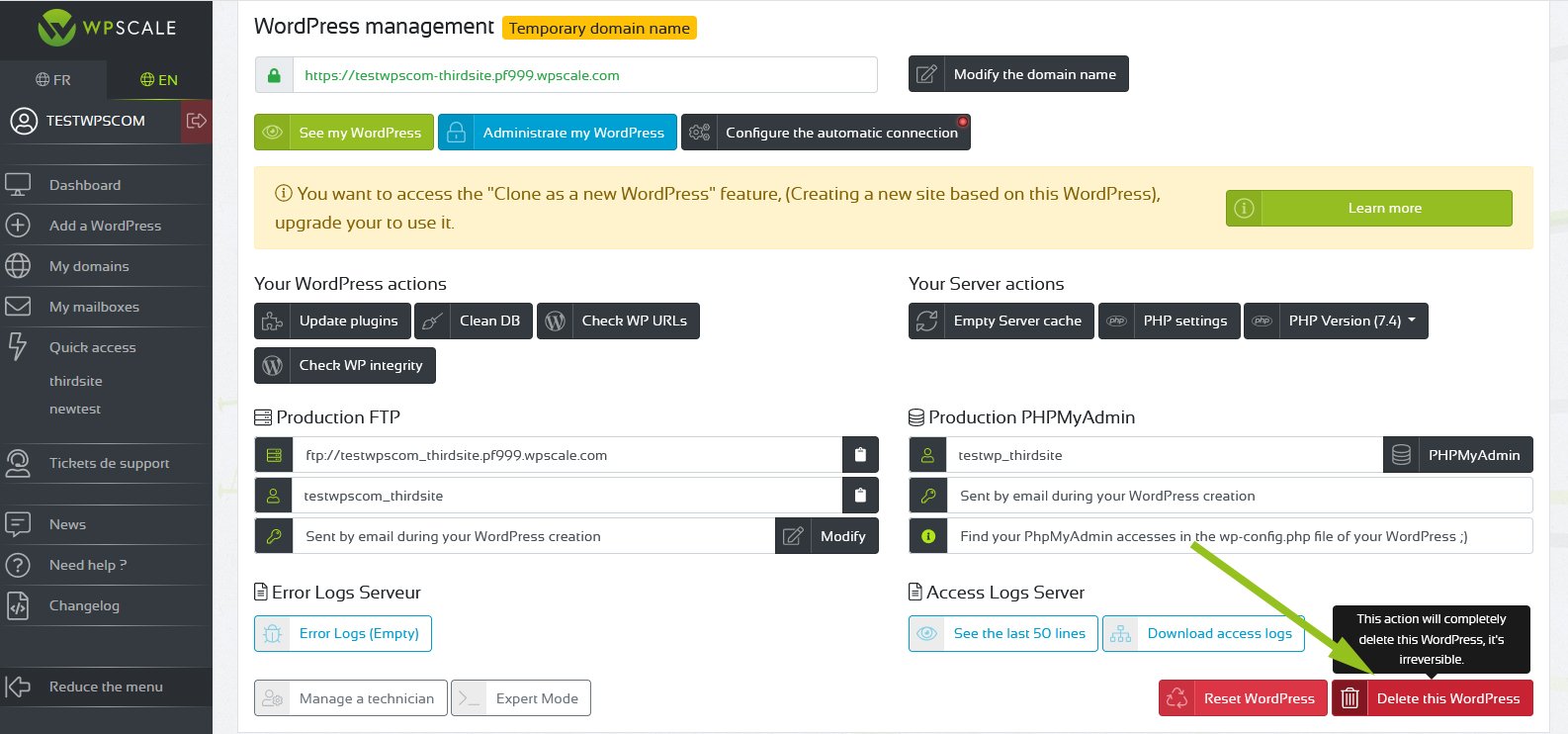 Then, you have to confirm by writing the words "DELETE PROD" in the field and validate !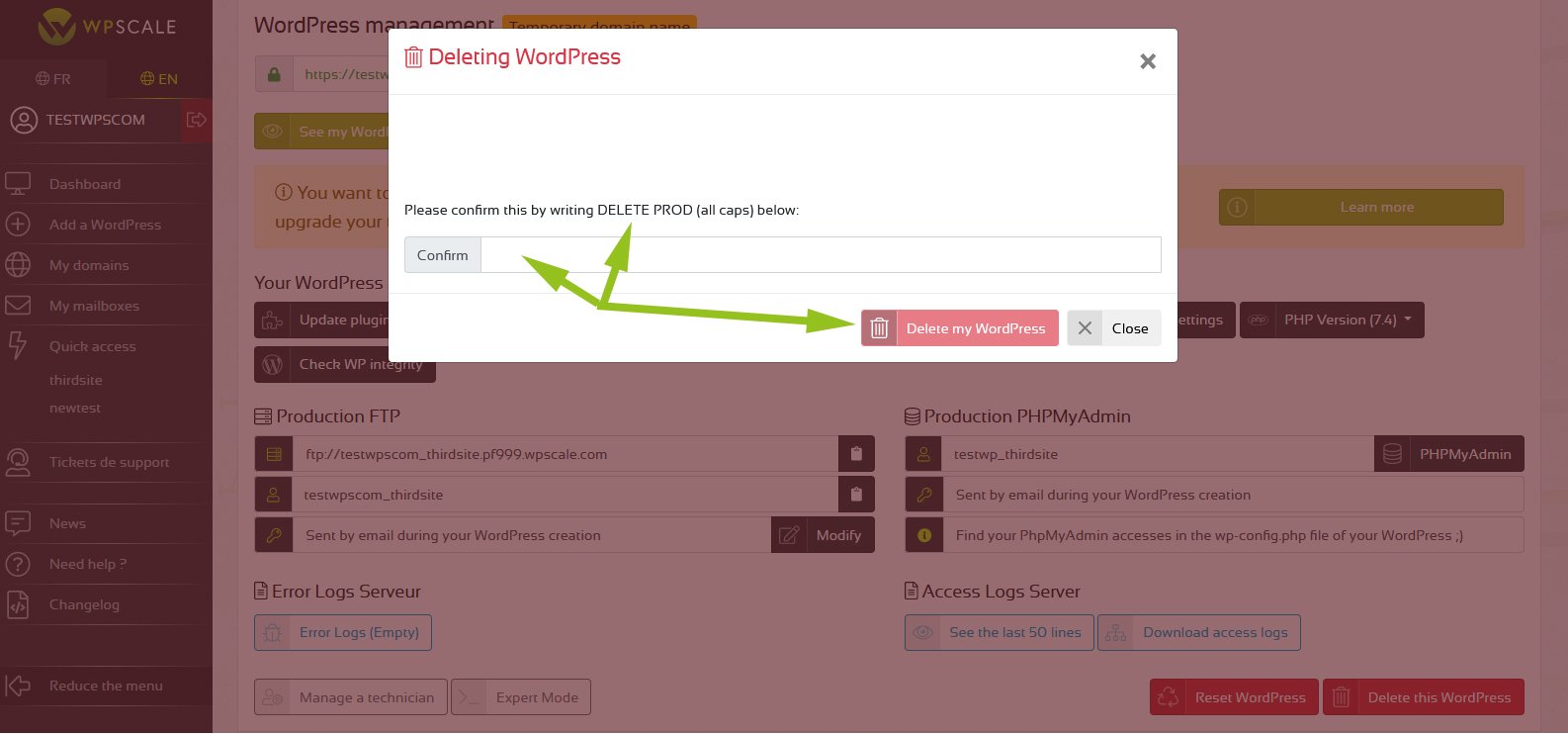 You can now create a new WordPress by following the tutorial Adding a WordPress site.