Can't connect to your WPScale console any more ? Forgotten or lost your password ?
Don't panic, we'll tell you how to regenerate your password.
First of all, check you're not yet logged in to your account. If you're asked to type your old password, it means you're still logged in.
You need to click on logout before following the procedure below.
STEP 1)
Go to the login console by clicking on my account
https://www.wpscale.com/my-account/
STEP 2)
Below the green LOGIN button, you can see a green link : Forgot your password ?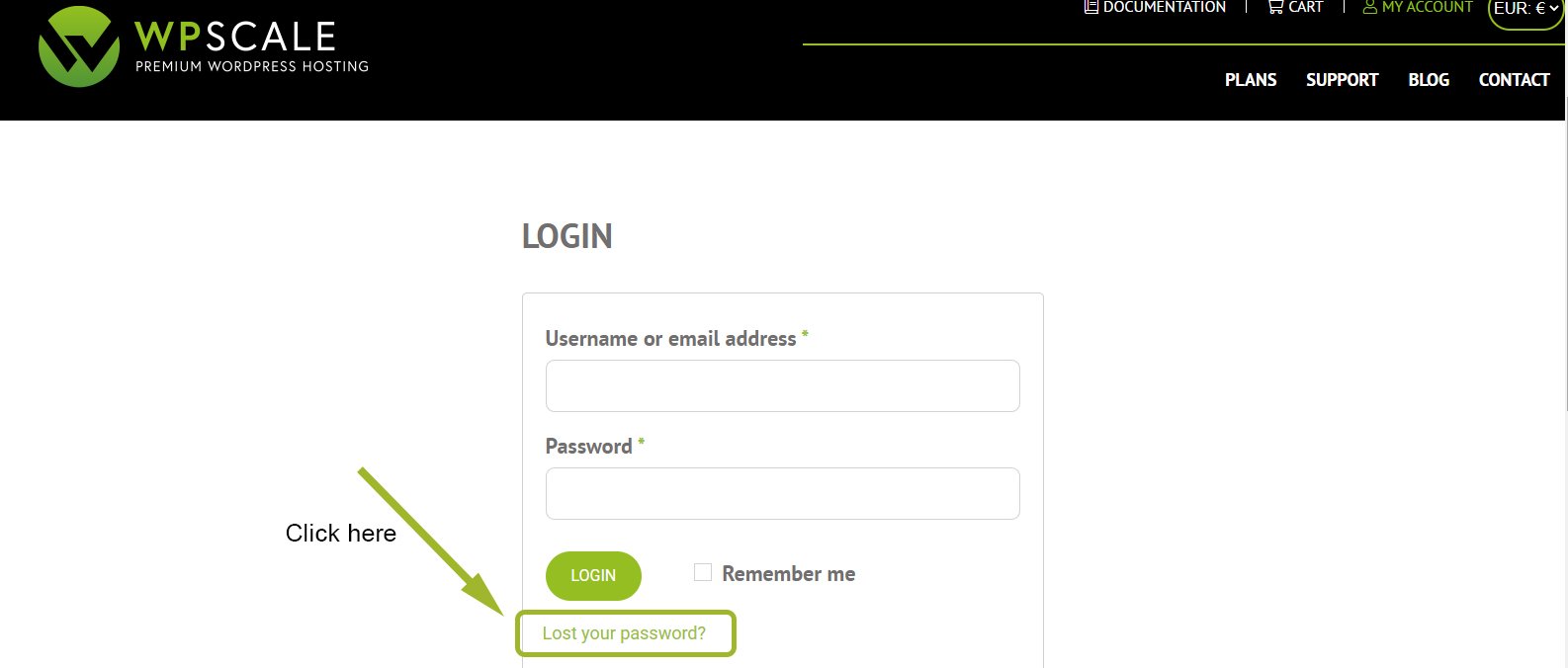 By using this link, you'll be redirected to a new page asking for your email address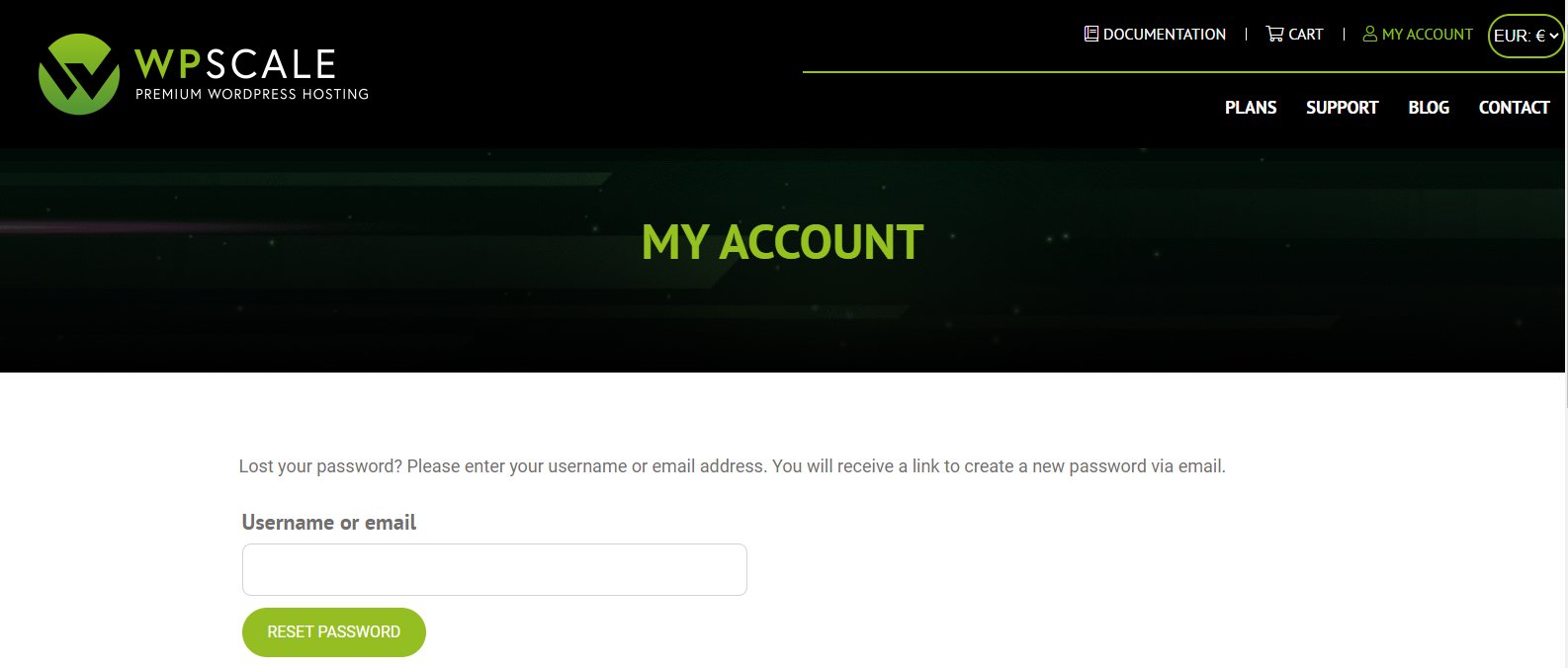 You must enter the e-mail address associated with your account in the form area.
Once validated, you'll receive on this mailbox an email from WPScale entitled: WPScale password reset.
STEP 3)
Open this email and use the link "click here to reset your password".
STEP 4)
You'll be redirected to the WPScale page allowing you to enter and save a new password.
Be careful: you're asked to repeat your password, so you have to enter identically in both fields the same sequence of characters then click on validate.
Your password has been reset and you can now log back in by clicking on the green link on the right IDENTIFICATION.
If you're still logged in on your console, you can change your password from your space on the account details tab.
However, if you don't want to change your password, you can retrieve it from your browser if the "password registration" function is activated.
Or search in your email history for the first WPScale email received when you registered.