Description
A content delivery network (CDN) is a system of servers strategically positioned around the world. These servers maintain and accelerate your content. The main objectives of a CDN are speed, scalability and high availability.
A user request will always be routed to the nearest Point of Presence (POP). The distance of the user to these servers has an impact on loading time. A high-performance POP will significantly improve the user experience through reduced load time, lower latency and minimised packet loss.
The benefits of a CDN
The use of a CDN is essential if you want to reach users around the world, whether for downloading files or deploying web sites and applications.
If the international target matters to you or your customers, the CDN has the advantage of speeding up page loading (response time), improving user comfort, securing your data, improving website referencing and reducing your bandwidth costs in each of your target countries.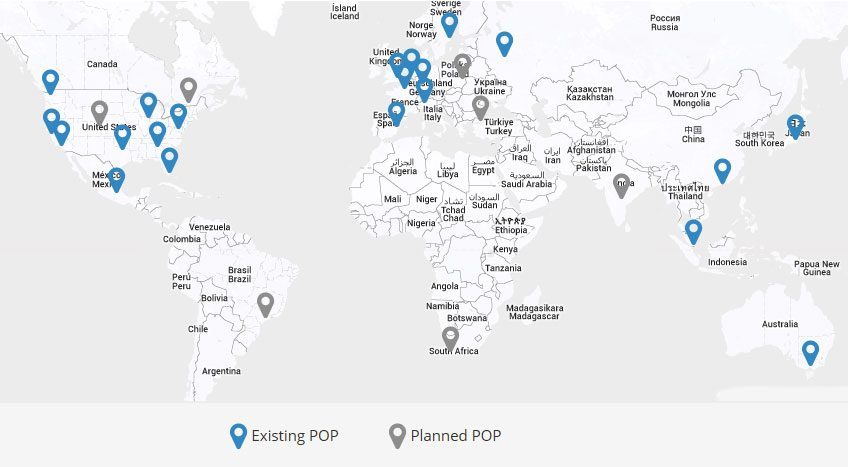 CDN by WPScale
Send us the URL of the site(s) to be placed on the CDN via the form on the WPScale support page (1 subscription corresponds to one site).
To run a CDN on WordPress, you need to use a plugin such as W3 Total Cache or WP Rocket (see instructions)
Note : CDNs are included by default in our 5 WordPress and 10 WordPress subscriptions.